The 10 Best Airports Of The World For 2015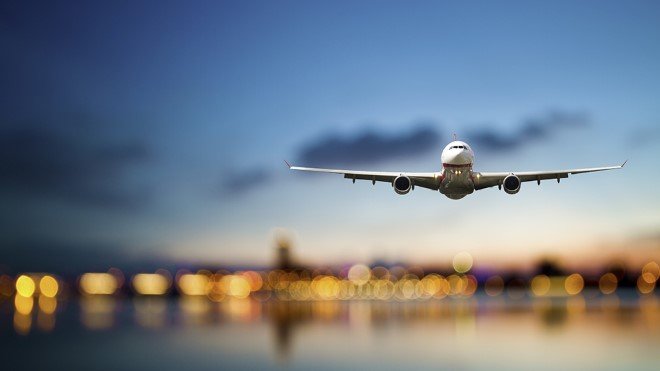 Skytrax, a consumer aviation website ranks the best airports of the world in its annual World Airport Awards. The Skytrax annual rankings are based on the survey questionnaires completed by 13 million airline customers from 112 countries. More than 550 airports were covered in the survey and evaluated against 39 parameters of service and performance including convenience at check-ins, arrivals, departures and immigration, airport's security, facility comfort location of bathrooms, and the language skills of the airport staff.
Recommended for you (article continues below)
After formulating travellers' experiences against the above mentioned parameters, Skytrax announced the ranking for the 10 best airports of the world for 2015. It's worth mentioning that none of the airports in North America made it to top 10. The first 10 spots are held by the countries from Asia and Europe.
---
10. Beijing Capital International Airport (PEK)
Beijing Capital International Airport is second busiest airport of the world with 83.7 million annual passengers. The airport has played a vital role in boosting Beijing's economy. With construction of new facilities and upgradation of infrastructure, Capital's Terminal 3 was declared the 10th-best terminal in the world.
Image: Flickr / HeyMing
Image: Flickr / Caitriana Nicholson
---
9. Amsterdam Schiphol Airport (AMS)
With 52.6 million passengers travelling annually, Amsterdam's Schiphol Airport is one of the busiest airports in Europe. The airport boasts world's first permanent airport library opened in 2010. With a collection of over 1200 books, flyers can enjoy a good read while waiting for their flights in this 300-square foot library.
Image: Flickr / Arthur
Image: Flickr / Aaron C
---
8. London Heathrow Airport (LHR)
Heathrow is the world's third-busiest airport with some 80 airlines flying directly to over 180 destinations worldwide. Heathrow serves as the main hub for British Airways and Virgin Atlantic. 72.4 million passengers travel through Heathrow airport annually.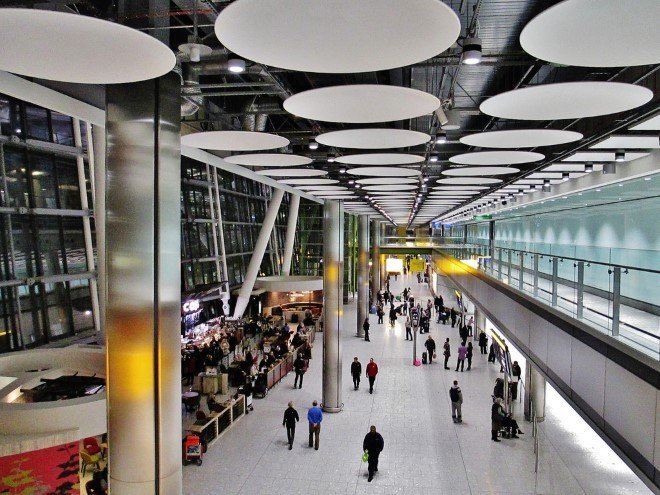 Image: Flickr / Paul
Image: Flickr / Paul
---
7. Central Japan International Airport (NGO)
Central Japan International is also known as Centrair International Airport is built on an artificial island near the city of Nagoya. The airport comes with numerous in-house enjoyment and relaxing facilities including massage chairs and a traditional Japanese bathhouse where you can have a relaxing soak before catching your next flight. Centrair airport also has a 1,000 feet long sky deck where passengers can watch ships sail into Nagoya Port. Annually 9.8 million passengers travel through Centrair airport that also holds the distinction of being the best regional airport in the world.
Image: Flickr / Akira Amari
Image: Flickr / Masakazu Matsumoto
---
6. Zurich Airport (ZRH)
Zurich Airport serves as the home for Swiss International Air Lines and manages 24.9 million passengers annually. Passengers with an extended layover can enjoy bicycle and inline-skate rentals and tours to the Swiss Museum of Transport Lucerne.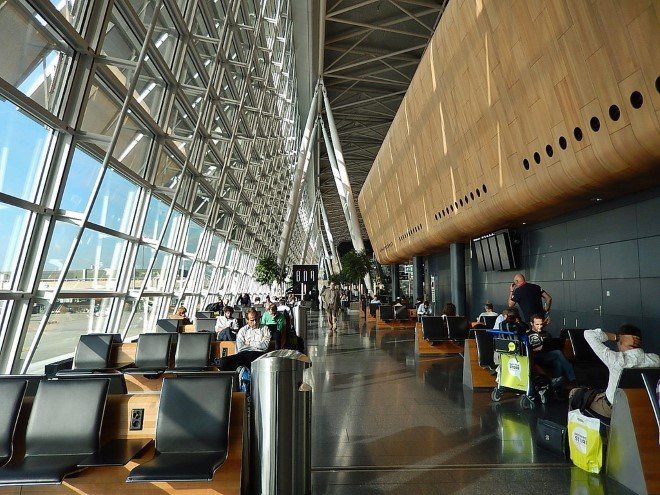 Image: Flickr / Michael Coghlan
Image: Flickr / Luigi Rosa
---
5. Tokyo Haneda International Airport (HND)
Haneda Airport Tokyo is the fourth busiest airport of the world with 68.9 million yearly passengers. Haneda is best known for its service efficiency, cleanliness, and shopping. Numerous in-house entertainment facilities including four flight simulators where travellers can experience what it's like to be a pilot.
Image: Flickr / Masayoshi Watanabe
Image: Flickr / Takashi Matsumura
---
4. Hong Kong International Airport (HKG)
Hong Kong International Airport has plenty of entertainment facilities to keep its waiting passengers busy. One of its most notable attractions is the 4D IMAX film experience, which incorporates multi-sensory effects, a nine-hole golf course and iSports gym with a computer-simulated basketball court where passengers can enjoy while they wait.
59.6 million yearly passengers make Hong Kong International Airport as One of the busiest airports in Asia that serves as a home to Cathay Pacific, Hong Kong Airlines, and Dragonair.
---
3.Munich Airport (MUC)
After Frankfurt, Munich Airport is the second busiest airport of Germany with 38.7 million passengers travelling through it all round the year. Munich serves as a major hub for Air Berlin, Lufthansa, and Condor. The interior features airy glass-heavy architecture. Munich Airport has one of the world's biggest standing artificial waves for the travellers to try out their surfing skills before catching their flight.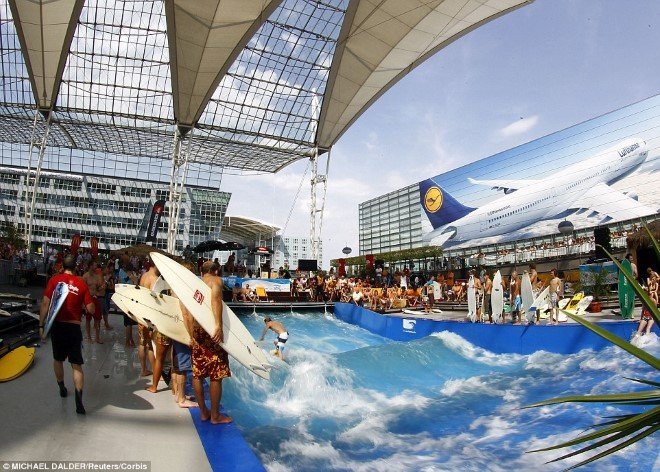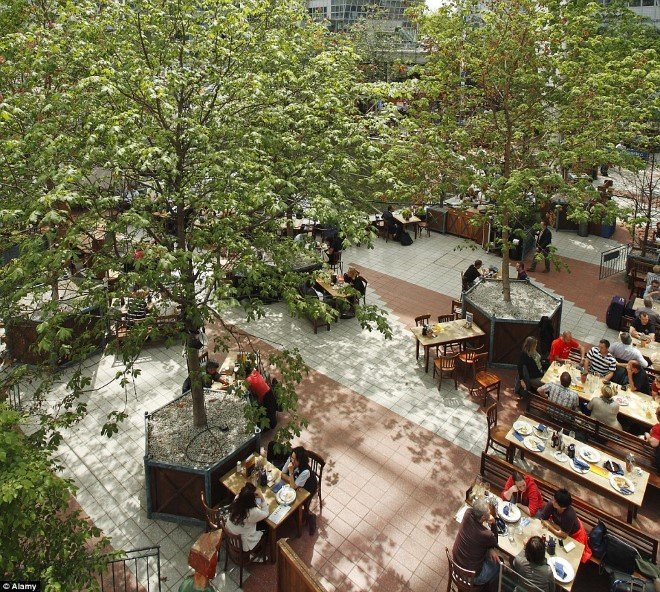 ---
2. Incheon International Airport (ICN)
Having excellent rankings for cleanliness, external views, rest areas, internet access, shopping and dining choices, Incheon International Airport has been ranked as the second best airport of the world for the second consecutive year. After its inauguration in 2001, Incheon is the largest airport in South Korea and also the 24th-busiest airport in the world with 41.7 million yearly passengers.
Incheon also has unparalleled entertainment facilities where fliers can amuse themselves with two cinemas, a museum of Korean culture, an 18-hole putting course and even use an ice-skating rink.
Skytrax also named Incheon International Airport as the world's cleanest in its annual awards.
---
1. Singapore Changi International Airport (SIN)
Singapore Changi Airport has been recognised as the World's Best Airport by Skytrax for the third consecutive year in a row for its incredible facilities. Singapore Changi Airport connects passengers to more than 200 worldwide destinations through 80 international airlines, with 5,000 weekly arrivals and departures.
The airport boasts endless amenities from its beautiful architecture to dining and shopping options. Flyers with extended layovers can enjoy Xbox 360 and PlayStation games, and watch movies at airport's movie theatres. The airports boasts stunning indoor gardens, which include half a million plants, waterfalls and koi ponds. Sunflower Garden features over 500 brightly coloured flowers. There is a rooftop swimming pool, showers, a napping facility and a wild corkscrew slide to keep your stay fun-filled and interesting.
Source: Skytrax World Airport Awards